JOIN US, IT'S FREE!!
Wednesday, February 6th at 12pm
Transitioning to MCOs/CCOs and Case Mgmt
Wednesday, February 13th at 12pm
Evidence-based vs. Non-evidence-based Practices
Wednesday, February 27th at 2pm
Guardianship: What is it?
When, where and who needs to apply for it?
These trainings will provide instruction in various skills important to families of individuals with autism to assist them in effectively supporting, advocating, and planning for the future of their affected family member.
Several trainings will also be applicable to/of interest to individuals with autism spectrum disorders themselves, assisting them in developing the necessary skills and supports to navigate social relationships and current/future employment opportunities.
This webinar and workshop series is provided free of charge  by the New York City Department of Mental Health & Hygiene.
---
WEBINAR
Wednesday, February 6, 2019
Learn about the latest information regarding Care Management and Care Coordination Organizations (previously known as Medicaid Service Coordination). This workshop will provide an up-to-date account of where the service is presently and information on the future of the service.
PRESENTER:
Janet La Mantia
Medicaid Service Coordinator Supervisor
Eden II Programs
---
WEBINAR
Wednesday, February 13, 2019
This webinar will help parents and professionals to understand the science, pseudoscience and anti-science in relation to education and intervention planning for individuals with autism.
There will be an overview of what it means to be evidence-based and how that can impact intervention planning.
There will be a discussion as to why non-evidence based interventions continue to be implemented and ways in which a collaborative data-based decision making model can be implemented.
PRESENTER:
Mary McDonald, Ph.D., BCBA-D, LBA
Associate Executive Director
Eden II's Genesis Programs
---
WORKSHOP
Wednesday, February 27, 2019
This workshop will help parents, caregivers, or any individual responsible for the future needs of an individual with special needs determine when it is necessary to apply for Guardianship as well as discuss the step-by-step process of obtaining same.  
PRESENTER: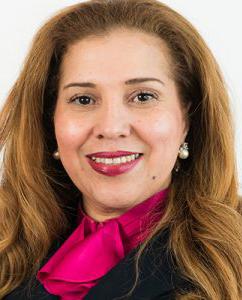 Paola Martinez-Boone, MSW
Senior Advocate & Social Worker
NYLPI, Inc.
---